Archive for September, 2004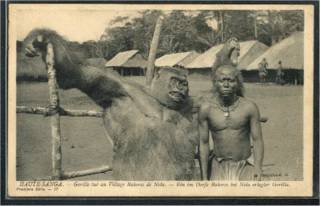 It has been my contention that I am going to the Congo to marry a gorilla. This much is for certain: I'll not leave without a kiss, at the very least.
Les amis, I am still on familiar shores. But everything is falling into place. The State Department Advisory for the Congo-DRC is a roaring good read, if a little hair-raising. Be assured that I'll be safe with Jo and Lyn Lusi, their organization DOCS, and my good friend BJ Perlmutt who has already been there and back again.